I tried very hard to use stash fabrics for my hobbit costume, if only because I have so much to use. This is the first from the stash that said, hey I can be hobbit-worthy.
I looked through the spreadsheet for suitable candidates and decided that these could be made to work with some dye. The pale pink no longer really suits me, and there's enough for an underskirt. After overlocking the cut ends & prewashing them I added 2x fire red and 1x silver grey Jacquard iDue to the washing machine.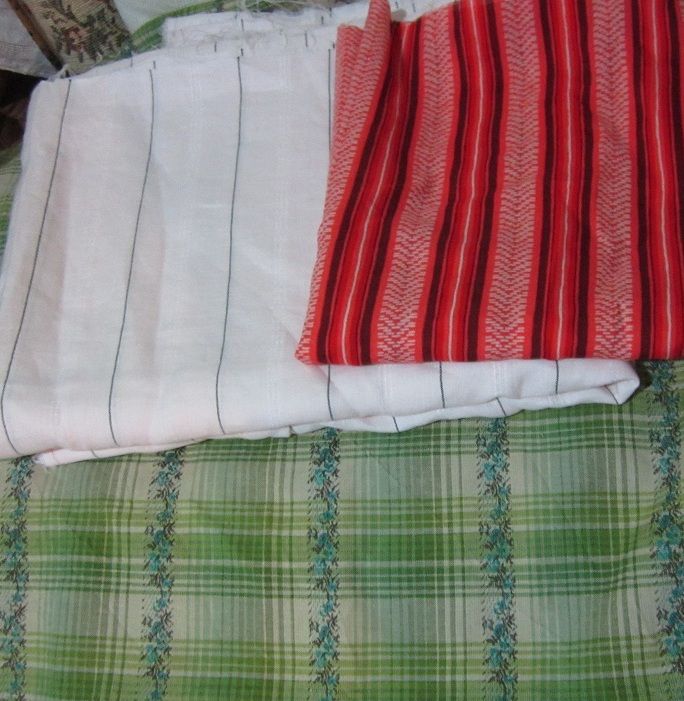 I was feeling all paranoid that the dye had made them too matchy-matchy but I've told myself to just deal with it! I need to use the fabric I has instead of buying ever more in search of elusive perfection. I also allowed myself to buy some check lawn for the blouse. It made me infinitely happier than a plain offwhite.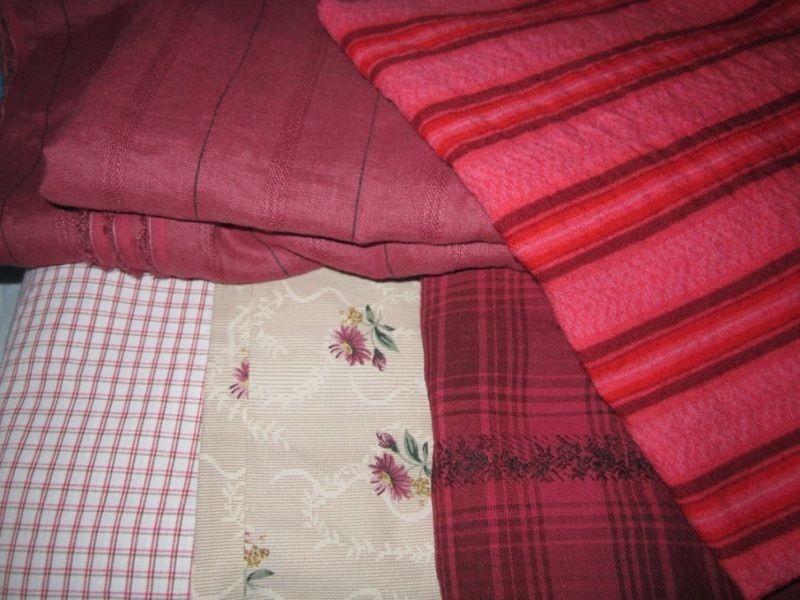 On the top: left fabric is the linen underskirt, and the top right silk/linen for the bodice centre front.
On the bottom row: plaid lawn for the blouse, floral print for the side & back oof bodice, and plaidy fabric is the over skirt. I'd like to dye some green linen darker for the apron, or I've got some coarse weave linen I could also use.
I'd better get started cutting the blouse & skirts ... the easy peasy items