I'm going to a Rocky Horror themed party tomorrow night and decided that I'd go for the comfort costume option - Columbia's PJs+mouse ears. She wears it in a song, which one I can't remember but it doesn't really matter.
I've taken almost no progress pics ... they're not exactly fascinating.
PJ pants all done, elastic on the waist -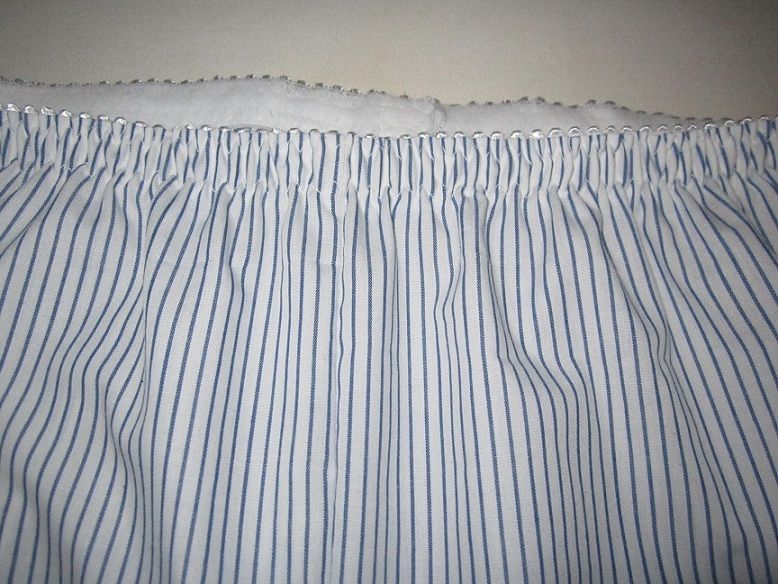 then 5 automatic button holes & I can sew the buttons on by machine if I set it up right. Other wise I can sew them on the train out to the party. Must double check my make up bag for
and the top is 50% done. body assembled, sleeve assembled, collar assembled. Tonight I'm going to pin the collar and facing ready to blast in 1 steady seam ... then I'm stitching the facing down. hem is overlocked ready to eyeball tomorrow morning, and I'll pin the sleeves in ready to blat around & then overlock.