I've been looking for a fabric to re-cover a nylon modern parasol so I can use it at the regency festival in April. I found a fashion plate with a checked parasol & matching shawl, so I was searching for plaids or checks on FFC.
Now I know why my heart sang at the sight of a wool fabric there ... and yes I should have narrowed my search to silk. Enough waffle, it was because of
this cloak at the Met
and FFC's
25510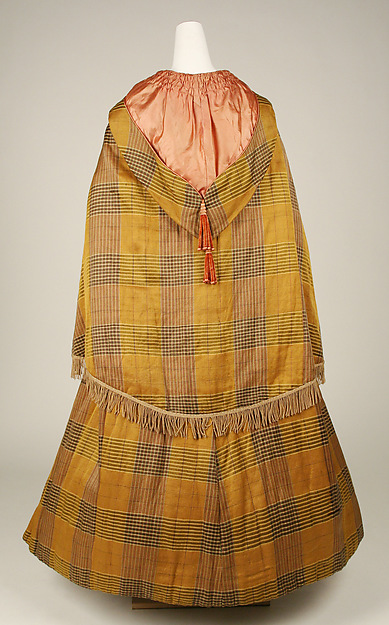 It's very sad that orange & yellow make me look like liver-failure. I love them but can't wear them so have citrus accents in my kitchen.