OK, not the only thing. At the end of December I bought this piece of brown cotton satin with a duckegg & cream print. I needed to get fabric for the collar cos I realised it's perfect for the wrap 1930s New York dress pattern. The olive foliate print I had been planning to use was impossible to find a matching plain, except in white. I looked for a few years and not only does white not suit me, I figured it shows marks to easily for someone as clumsy as myself.
The choices of plain duck-egg or mint were un-inspiring. They looked flat and dull, and not right for this lightweight fluid cotton satin, and then one of the shop assistants suggested the quilting micro dot fabric. It works really well and is a lovely soft and spendy cotton. This metre of fabric cost 75% what my 4 metres of brown print cost - ok that was ridiculously cheap for Australia, but still. meeep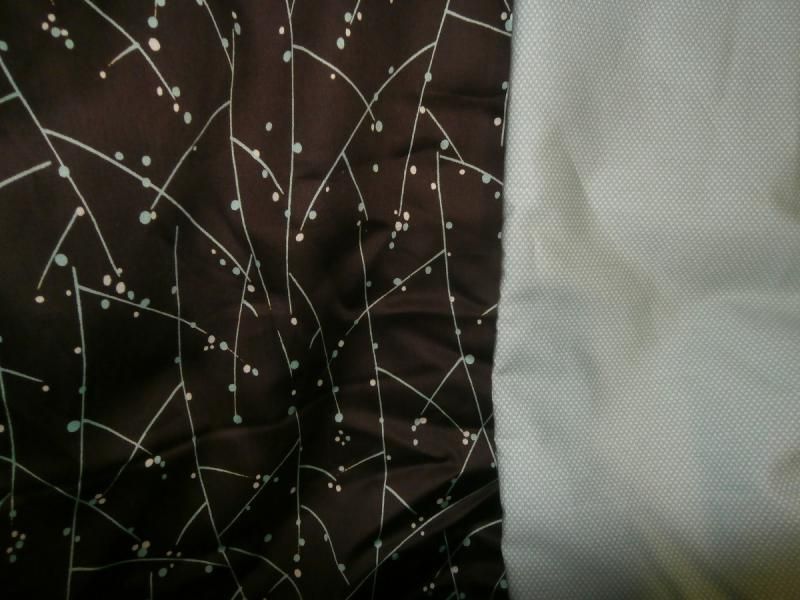 I also got some black for contrast collar on my red/black print cotton. Red was meh, white a no-go-zone.