I started cutting out a new underdress in April 2011, and it's lurked in my unfinished sewing ever since. It's the same tufted hailspot cotton voile as my green dress, but a different pattern. I used the same bodice & sleeves as the open robe, but cut slightly higher at the bodice, a rectangle skirt pleated onto it. The same centre front opening as the green dress.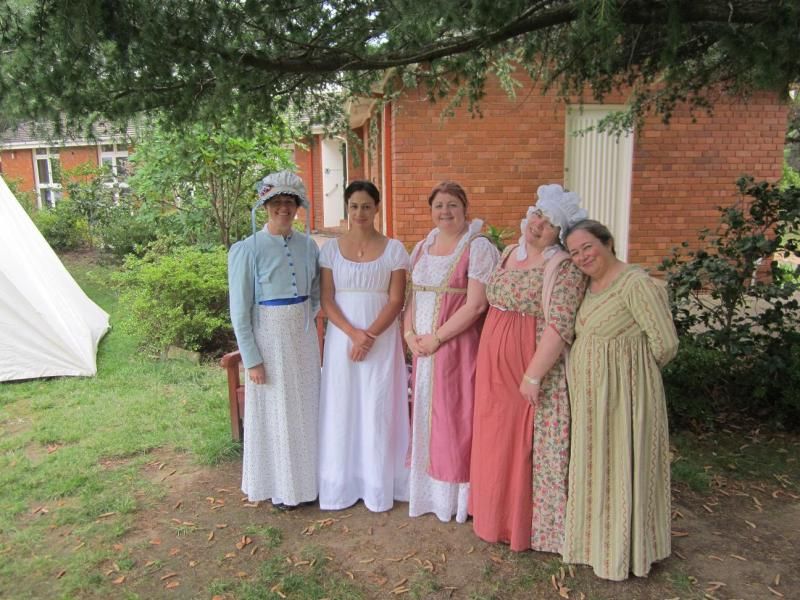 Because this has been the Year of Bad Health, I really needed something quicker to make & wear for the Jane Austen Festival Australia, than any of my other ideas. This was at least partly cut out, I knew it would fit
and
it would go with my existing open robe.