I needed to make another cake to take to work .... if I want to join in the morning tea then I need to make it myself!
first the bad - a cup cake packet mix. It looked like it would be good, but it turned out to be so hideously sweet that I could only eat 2 mouthfulls and then chucked the cupcake away. Hideously, sickly diabetic coma inducing sweet. (even for a non diabetic)
Never to be tried again. Ever.
the other mix I tried was the buttery sponge from the range I've successfully used the chocolate cake mix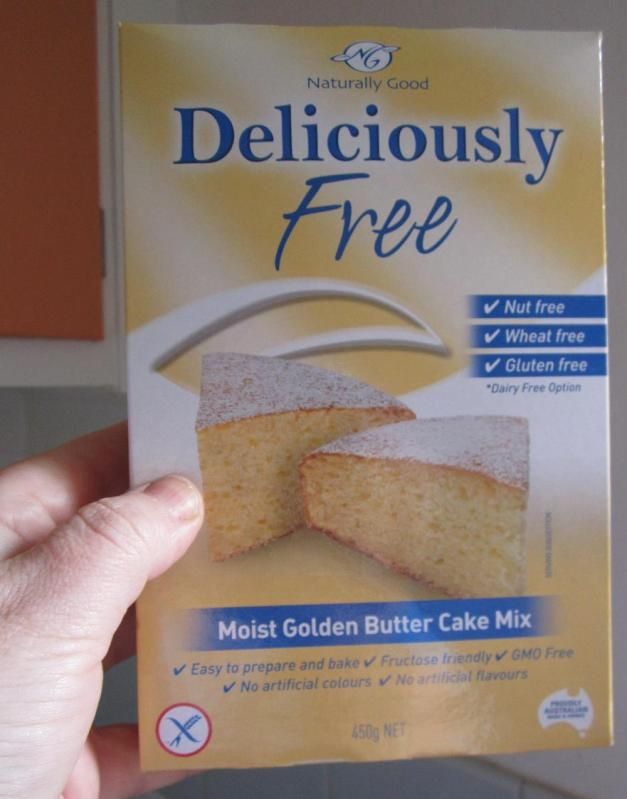 Now this was a success! Even using nutlex instead of butter it was delicious. I ended up not going to work the next day as I had a migraine, so I took it with me to Ironfest and fed it to my re-enactment group who happily declared it tasty and you'd never guess it was special for silly innards.
I've already bought another packet for the pantry just in case I need it again