The B-52s concert is only 2 weeks away, so I need to start the dress this weekend, as the following Saturday I have a baby shower to go to, and I don't want to be finishing this dress the day before I need it - I've done that far too many times and it's no longer an exciting buzz but a dread of not finishing.
Last year a mid 20th century vintage button stash was passed on to me by historical costume friends who thought I could use it. At least one of the buttons in these will be perfect for this fabric. As I can't remember pre-shrinking the lobster print - thinking I did isn't certain enough - I'll try to do that tomorrow, and hope the predicted showers don't interfere with it drying.
Hopefully I can squeak this dress in as finished before the month ends, but at least it's not going to add to my UFO list.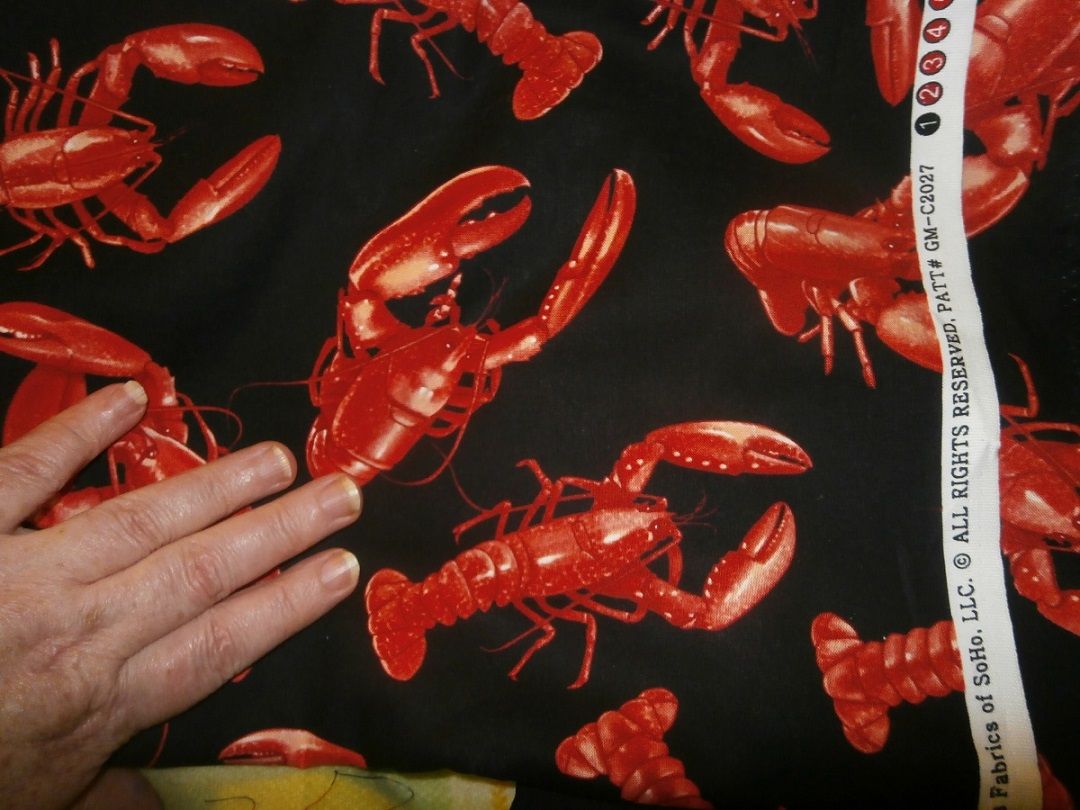 I'm fairly sure that I'm going to use this bodice, and the multi pleated skirt of my Strawberry Dress. I really like all that fabric in a skirt.