A nightclub (but not really a nightclub, they have live bands, retro movie screenings etc) had a Deadwood ball on Saturday night. I met some friends and friends of friends there for a fun evening. I'd planned to make a copy of Alma's red dress but time and health intervened. I had my fallback plan of historical underwear and a short lived career in the Gem saloon.
I wore my candy stripe corset, and it's now so loose that I can put it on with the back fully laced closed. Also wore it over my bustle petti & bustle pad cos it's prettier that way despite being inauthentic. Oh and I added some eyelet broderie anglaise to the neckline of a regency chemise as I didn't need a wardrobe malfunction. I figured I'd be lucky if more than 3 people knew it wasn't done that way. A slightly matted long curly brown wig from my wig box was ideal for the Gem but not for Alma.
The bustle pad could have been very handy if it was more stable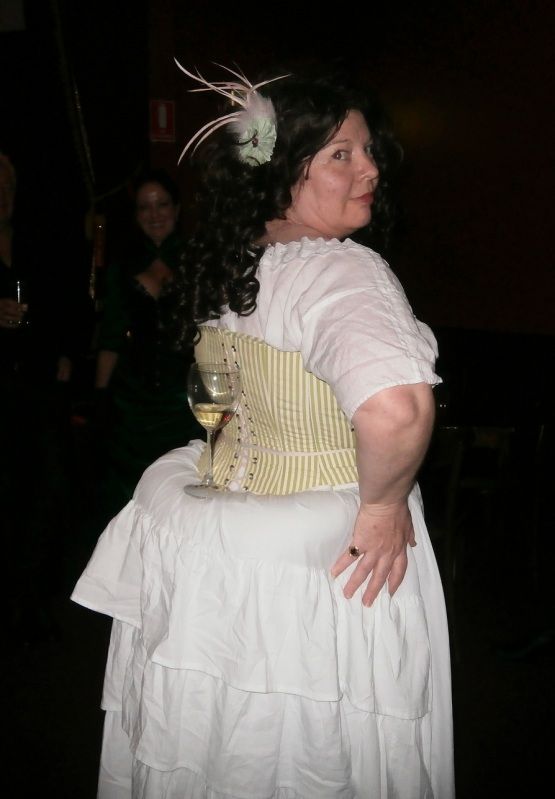 With
a couple of friends, one as Joanie and the other as one of her Chez Ami girls (I was Gem saloon for sure)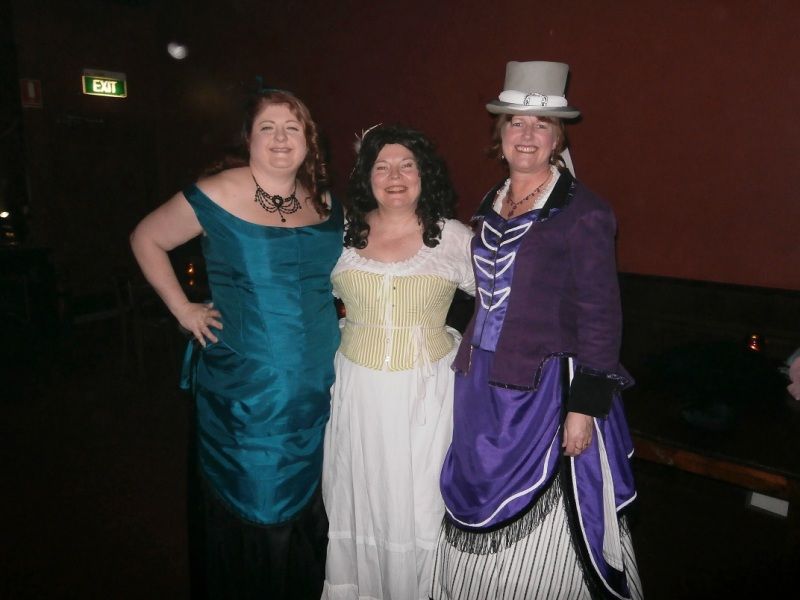 A Wyatt Earp with a couple of the Gem's girls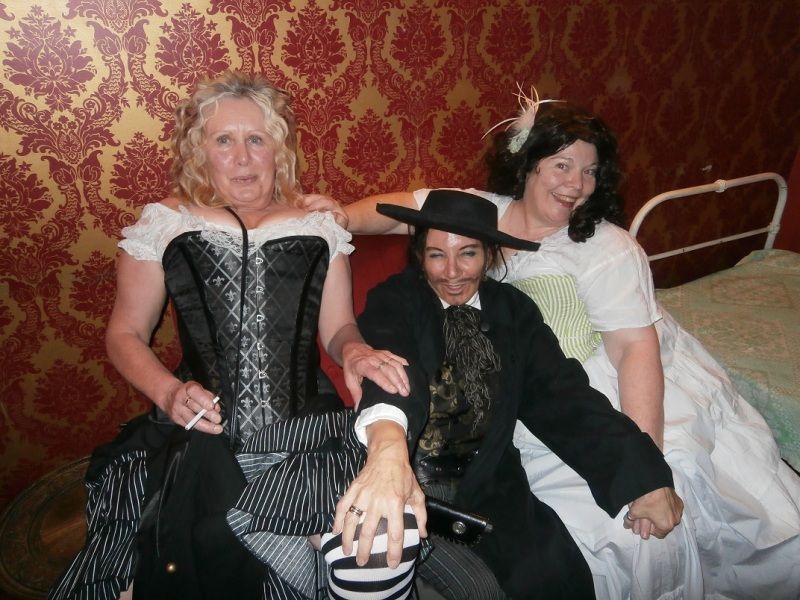 The Reverend Smith showed his concern for all residents of Deadwood! I saw him when I arrived but didn't spot him again until the evening was almost over, and I just had to get a photo with him.