I'm hoping to be able to find & afford to replace the bemsilk for real silk suffolk puffs on the bodice. It was the best option at the time, to simply get Lamia to a wearable stage. Given that I only bought the lining fabrics on Thursday evening and spent quite a bit of Saturday at Supanova sitting at the back of guest panels making the puffs, it could be far worse. I had another 20 that I could have sewn onto it, but I'd reached midnight, which was my self imposed deadline.
After dying all the other fabrics, drafting the bodice twice, well I had so many silly things go wrong that I was starting to think it was jinxed. In a couple of months I'm visiting a silk shop (interstate) that has big range of real silk linings.
I also need to get a better wig ... this was the 2nd one I bought and I'm still not happy. The first was too brassy so I looked jaundiced nor do I look all pink in the face, plus wig #1 turned out to be a small skull size and mine is broad scale. Wig #2 is too pale and not wavy enough but at least I'm not jaundiced.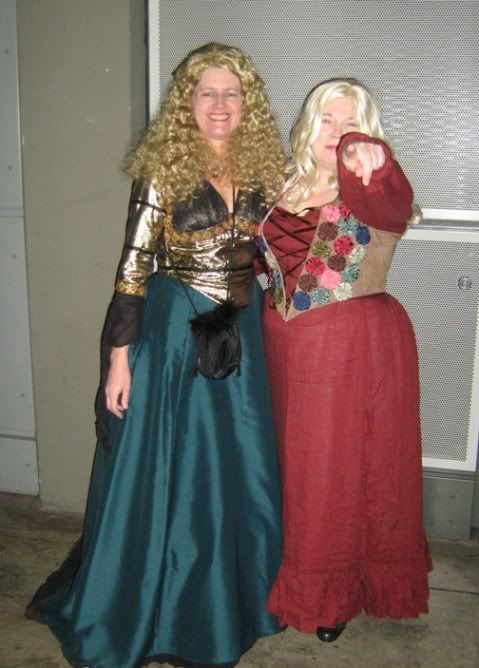 Another photo that better hides the lack of suffolk puffs on the bodice.